(If you don't get this email in your inbox, sign up HERE)
Good Afternoon Readers--
2020 Torre alle Tolfe Chianti Colli Senesi (100% Sangiovese)
Today I'm thrilled to share this stunning new addition to our Chianti quiver.
This historic farm in the heart of Tuscany is just a few miles outside of Sienna and the production of wine on this property dates back to the year 1316.
Of the 100+ hectares on the farm, just 13 hectares are planted to vines, the lion's share of which, of course is Sangiovese.
Since 1953, the property has been owned by the Castilli family who has restored the ancient tower for which the farm is named, and the vineyards.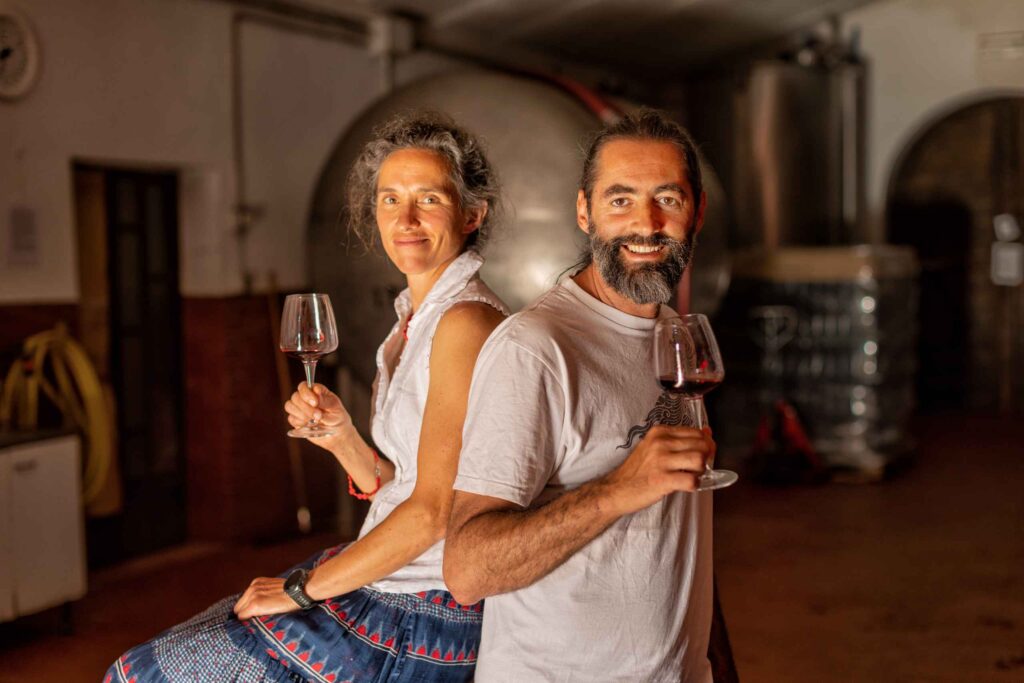 Beyond the vines, the Castilli family now farms 15 hectares of olives and an additional 20 hectares of mixed grains.
The soil here has been compared to Castelnuovo Berardenga in the South of Chianti Classico and for that reason, especially under conscientious stewardship, it yields wines of pedigree and particularly expressive Sangiovese.
At Torre alle Tolfe, the Chianti Colli Senesi is composed of 100% Sangiovese, leaving out optional local/indigenous inclusions of Colorino and Cilegiolo which are grown on the property but not included in the blend. After all, Sangiovese is king.
And some insider trading for the wine geeks: Giacomo Mastretta who is now making the wine for Torre Alle Tolfe was previously the winemaker for a Chianti Classico Estate called "La Porta di Vertine" that gained serious cult status amongst Sangiovese geeks.
It's thrilling to see what he's doing at Torre Alle Tolfe and what he will do in years to come.
According to Mastretta—"I am not a copy and paste winemaker."
I think this is his commitment to respond to the nature of a particular vintage rather than dusting off the same recipe year after year regardless of what nature gives.
In this particular case, the Chianti maceration lasted a month and the wine was aged for a year in concrete prior to bottling.
The end result seriously over-delivers.
Approximately 800 cases produced annually. Organic since 2004.
Cheers.
Codey Foster, Wine Director
My notes read: A proud addition to our Chianti section--the La Torre is pretty much a golden standard for traditional, well-farmed and well-made Chianti Classico. Dry dusty earth, sour black cherry, spice, mushrooms, truffles and sous bois. 13.5%
A flawless accompaniment for the obvious: pizza and pasta and the less obvious: grilled mushrooms, grilled eggplant and beyond.
Although the wine in bottle is absolutely singing now—this should also prove to reward the patient drinker for the next 4-6 years to come.
Regular: $22.99
Sale: $20.99
6 bottles: $17.99
12 bottles: $16.99
Last Chance
2022 "The Seated Rose" California Rose (750ml)
Proceeds from this wine benefit Mark Twain Library
To celebrate our Seated Rose being featured in this month's issue of 068 Magazine, we held 10 cases of wine the wine until the article came out.
This will be the very last of it, so grab some before it's gone!
Sale Price: $19.99
Shop HERE
Please Join Me?
Do you love to ride a bike on dirt?
Love giving back to a great cause?
Then join me on this years "PMC Unpaved" ride.
More details HERE
And I'm always here to answer questions...
mitch_ancona@anconaswine.com ...
BONUS- ride with me this year and I'll donate to your ride to help with your fundraising! ~Mitch
On Saturday September 23rd, Ancona's is pleased to welcome our friend Brian Ward, Cask 100 Director of Wine & Spirits to The Annex.
Brian is going to be presenting an informational discussion on wine and whiskey as an investment and sharing his new endeavor, Cask100.
Saturday 9/23 3:00pm (please arrive at 2:45pm for an aperitif)
Seats are limited, CLICK HERE to reserve.
Elijah Craig Ancona's Private Barrel #21 Bourbon (750ml)
Price: $49.99
Special Introductory Sale Price: $41.99
"Creamy butterscotch, a little toasted barrel, and a touch of velvety caramel...Dark rich mahogany, balanced candied notes and spice on the finish make it one of the more impressive private barrel projects we've done."
Shop HERE
Kent Falls Ancona's Multiverse Stout (375ml)
Aged using our Litchfield Distillery Bourbon Private Barrel
Price: $14.99
Sale Price: $12.99
"Big and bold yet maintaining a velvety and drinkable mouthfeel... Notes of cocoa nibs and a little bit of bitter dark chocolate...licorice and slight creamy smooth marshmallow on the back end." ~BMarino
Shop HERE
Litchfield Cask 1863 Straight Bourbon Ancona's Private Barrel (750ml)
"Distilled from Connecticut-grown grains...rich butterscotch and caramel popcorn, backed by supple, creamy vanilla and toasted cinnamon stick...finishes with the incense of smokey baking spice, with a whisper of maple."
Price: $59.99
Sale Price: $49.99
Shop HERE
Rebel Rabbit Mild Hare Orange 5MG THC Seltzer (12oz Can)
Price: $4.49
Sale Price: $3.49
"Juicy with a sun kissed flavor to savor, the mandarin orange high seltzer is made to be rebelliously indulgent. Created as a classic crowd pleaser."
Shop HERE